I would like to change my reservation.
Click the button below and cancel the reservation after making a new reservation.
What is the reservation number?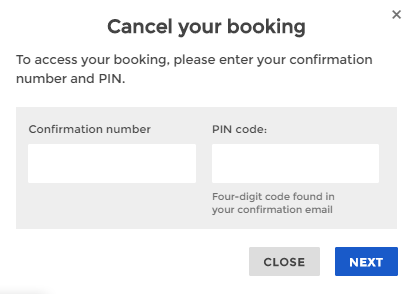 You can see your reservation number and PIN code on your confirmation email.
Should I pay cancellation charge?
It depends on cancellation policy (Please make sure to booking condition before the booking). If you booked a non refundable plan, you cannot cancel without paying.
The website does not work well…
If you have questions, please feel free to send us email. ↓