I would like to reserve Kyoya. How can I get reservation?
What kind of rooms do you have?
Are you a smart phone user? Please click the menu button that is on the left edge.↓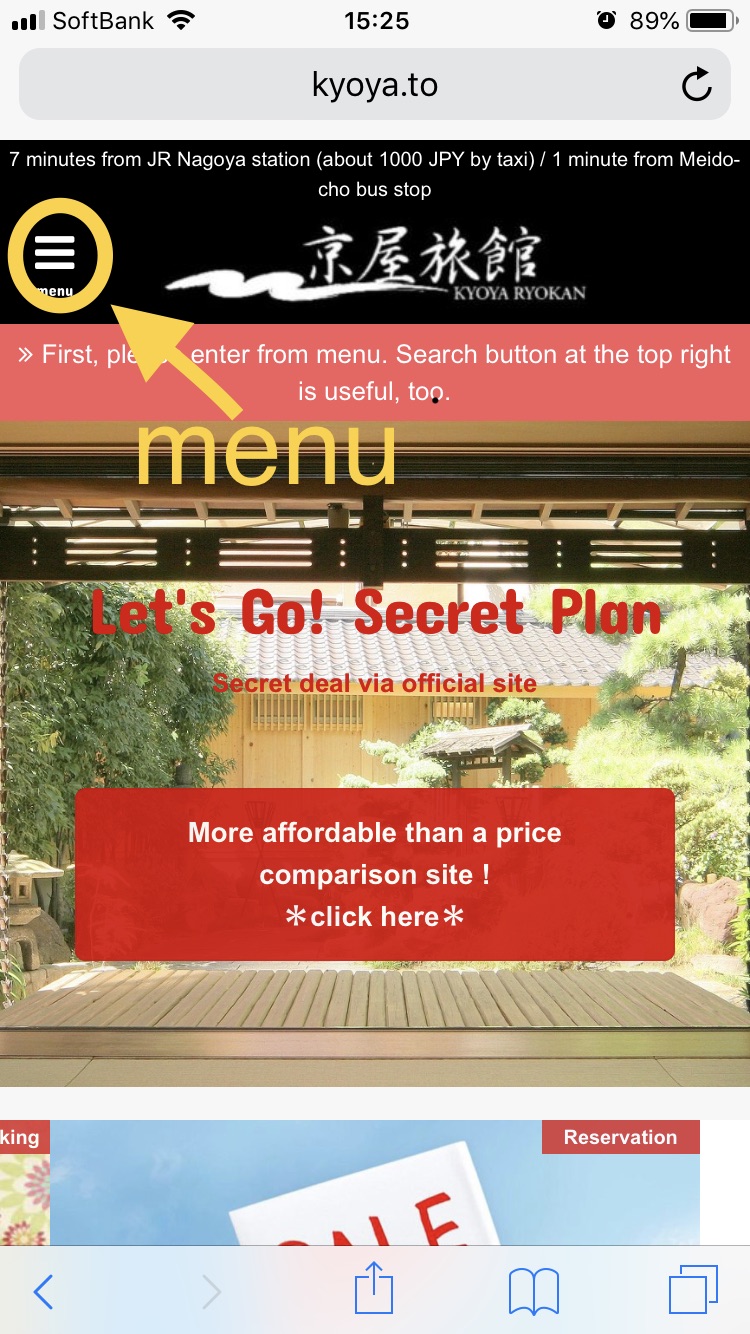 And you can see the menu like that, please click the button that you are interested in.↓
If you cannot find information that you need,
Please click the loupe button on the right side.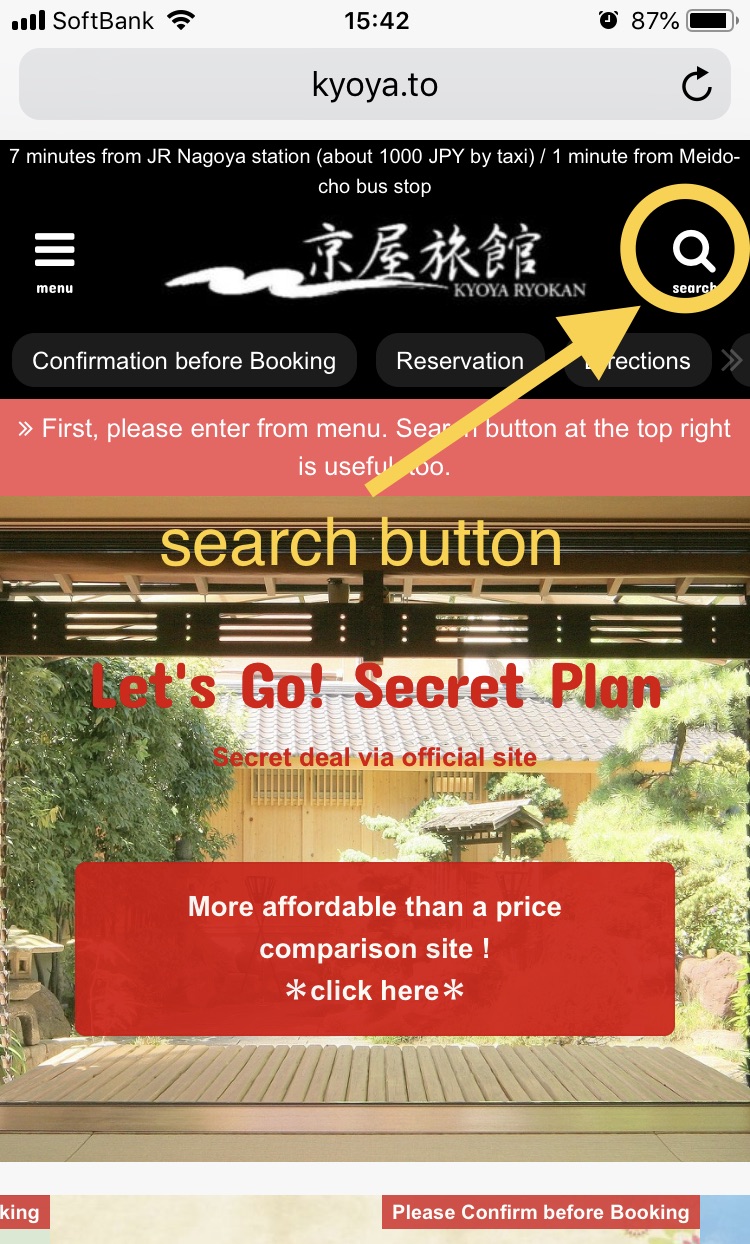 You can search information putting key words.↓
For example, if you put "room", you can find information related rooms.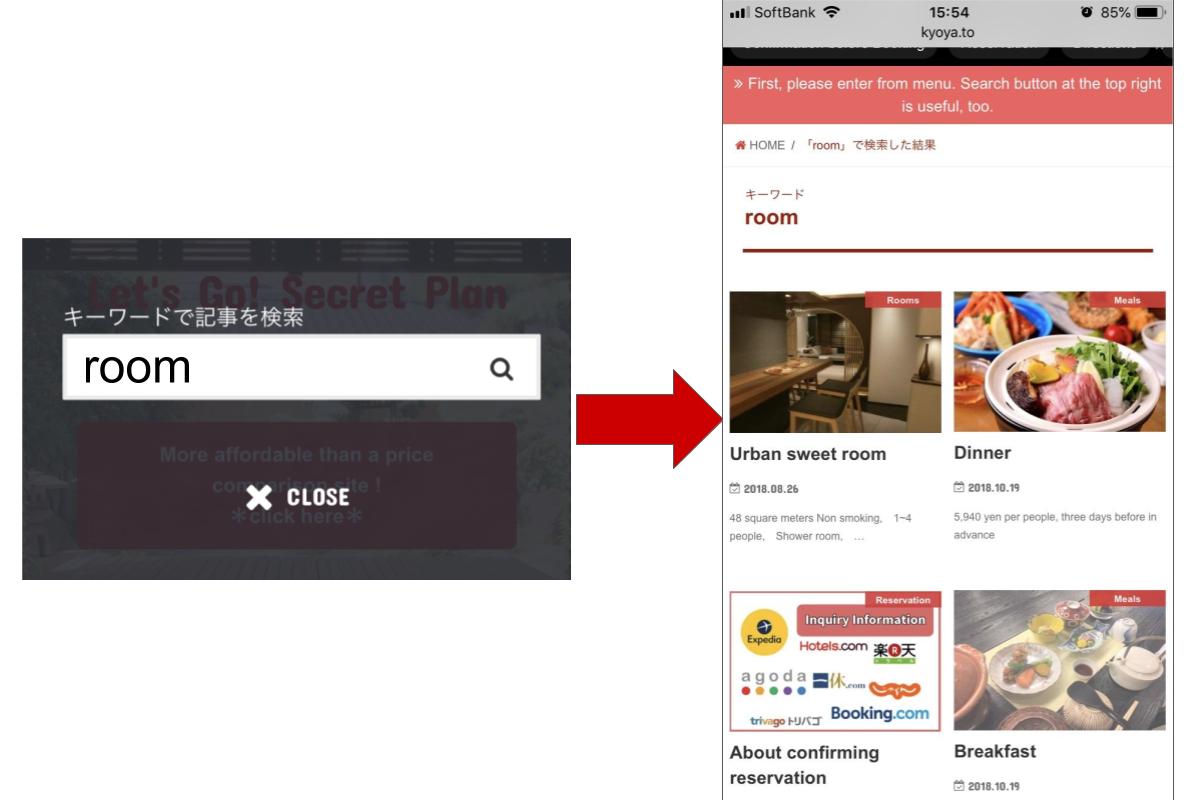 If you need any help, please feel free to send email to us.↓
If you are in rush, or you cannot solve your problem by email, please call us(9:00 to 21:00)