We introduce the real reaction from guests!
This is the feedback from guest from Japan.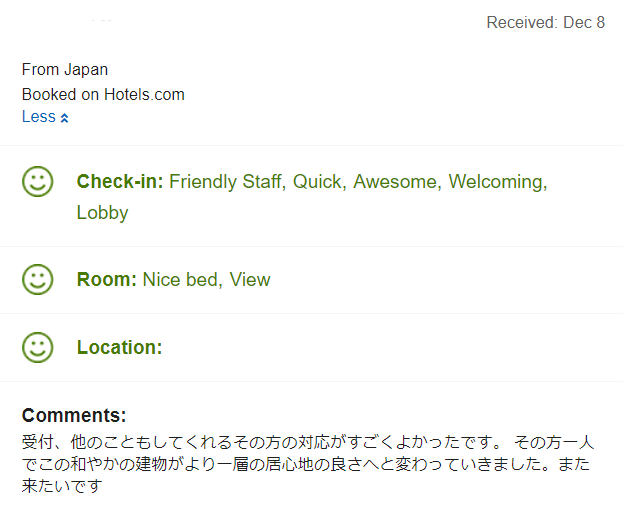 Summary of the review:
The staff member was very kind and helpful. He made our stay more comfortable and wonderful. I would like to come back to Kyoya when I visit Nagoya again.
real time feedback
😊smile:advantages
😠grumpy face:disadvantages
are listed.
Guests can review us during their stay.

Thank you for your compliments !
If you have questions, please feel free to send email to us.↓