We introduce the real reaction from guests!
This is the feedback from guest from USA.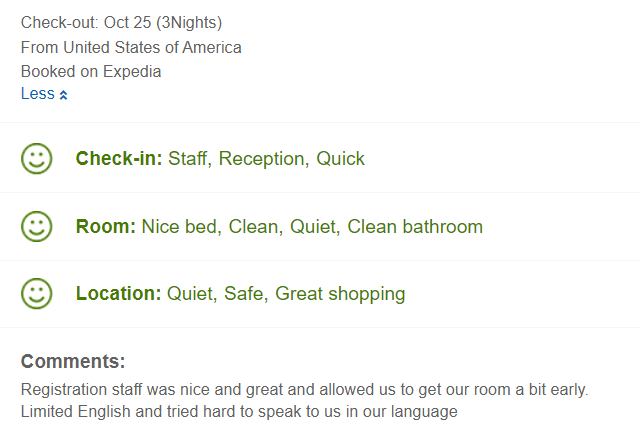 Registration staff was nice and great and allowed us to get our room a bit early. Limited English and tried hard to speak to us in our language.
real time feedback
😊smile:advantages
😠grumpy face:disadvantages
are listed.
Guests can review us during their stay.

Thank you for your feedback !
If you have questions, please feel free to send email to us.↓