The way to go to SCMAGLEV and Railway Park
50min by train, 30min by car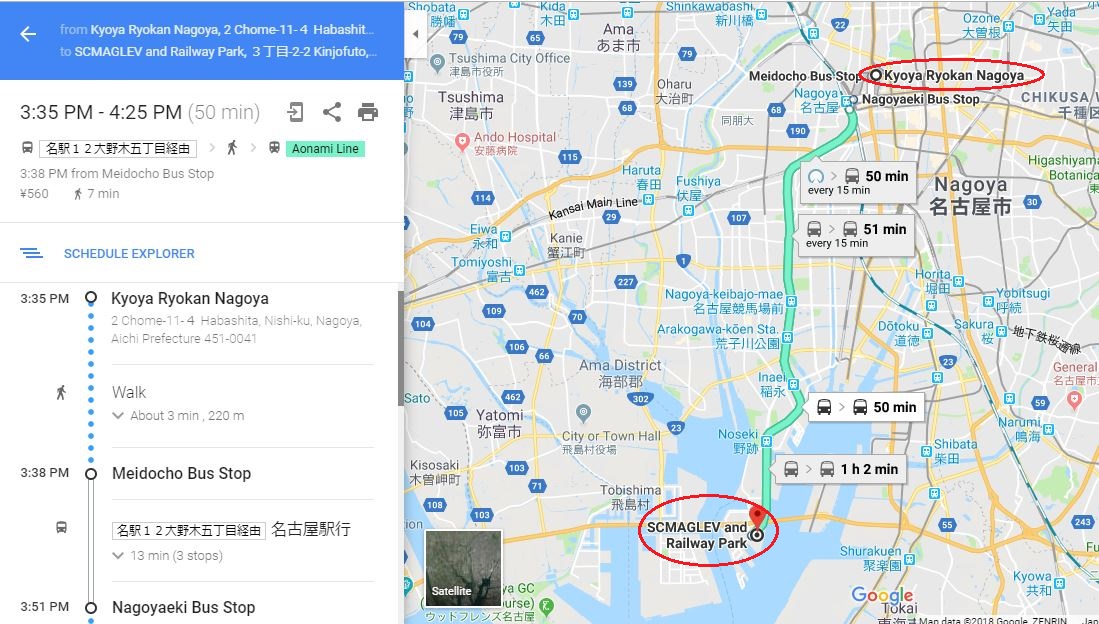 You can check with bigger screen clicking "Ctrl" key and "+" key.
For customers who go there by train:
→Kyoya
→Nagoya station, Aonami line
→Kinjo-Futo station
→SCMAGLEV and Railway Park

The entrance of Aonami line is located in Taiko Dori gate.
When you arrive Taiko Dori gate, please turn left.(Please not to go outside.) Then turn left again at Sofmap, and you can see Aonami line entrance.
Please click below to check your map app.
If you have questions, please feel free to send email to us. ↓
50min by train, 30min bu car from Kyoya