You can go to the fifth point on the mountain by car or bus.
Public Transportation
Nagoya Station
↓4 hours or more by bus, Shinkansen, or train  
Kawaguchiko station
↓1 hour by bus
Fuji Subaru Line

↓
Yoshida route

By car
Regulation of car during July to September
Park car at parking lot near Mt.Fuji and take a shuttle bus.
Kyoya
↓4 hours
Park at Fujisan Parking Lot.
↓1 hour by shuttle bus
Fuji Subaru Line
↓
Yoshida route

4 hours by public transportation, 4 hour s by car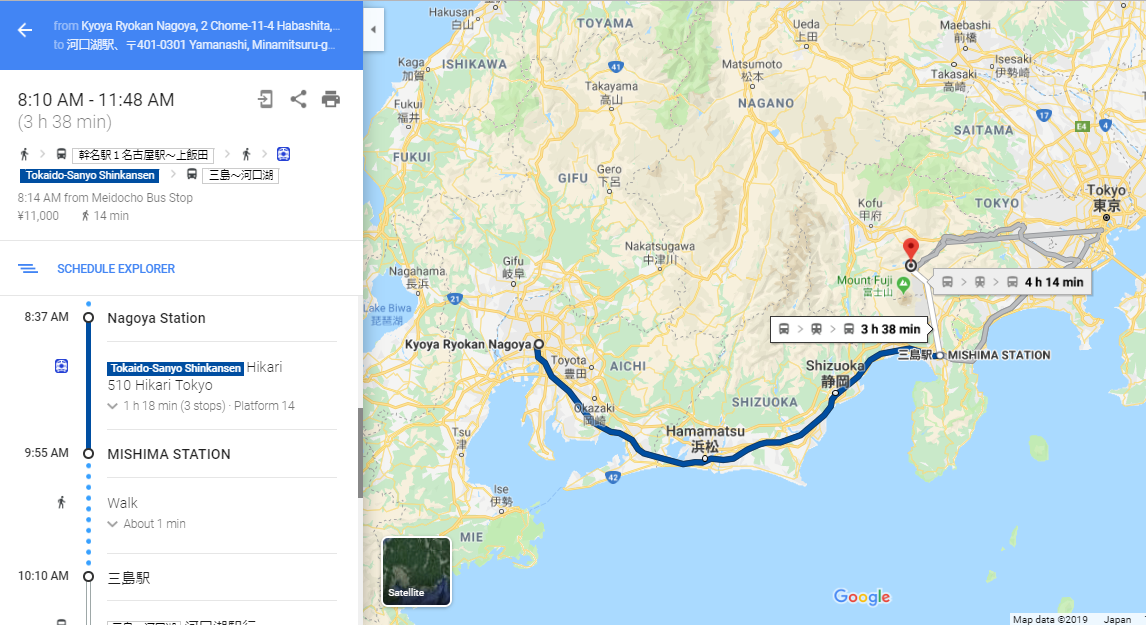 Please press Ctrl and + to check with full screen
If you have questions, please feel free to send email to us.↓
Message from us
5 hours to the entrance of Yoshida route from Kyoya
Please be prepared!