I would like to change my reservation.
Click the button below and cancel the reservation after making a new reservation.
What is the reservation number?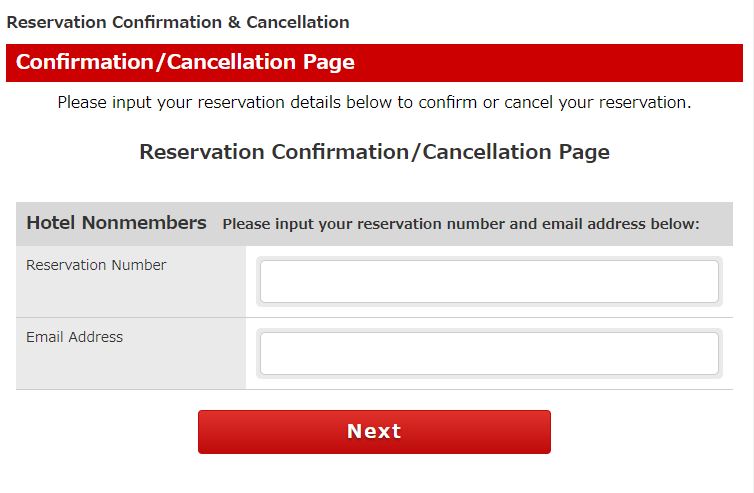 You can see your reservation number on your confirmation email.
And please make sure to put your email address that you enter when you booked.
Should I pay cancellation charge?
It depends on cancelation policy. Usually, you can cancel without paying until 29 days before. However, if you booked a plan that cannot be canceled, you cannot cancel without paying.
The website does not work well…
If you have questions, please feel free to send us email. ↓