Posted by admin | 2017/01/09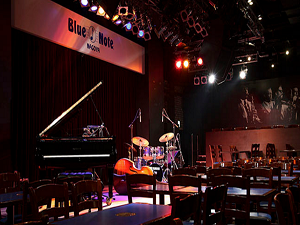 In November, 2002, I opened jazz live house "Nagoya blue note" from New York.
Since opening, artists more than 1,700 sets perform a live, and the total audience mobilization number surpasses 650,000 people. I provide the luxurious entertainment space where a seat was united with an artist.
Domestic and foreign celebrity artists perform a live day after day. The music charge is slightly high, but can enjoy time more than a price rather than a jazz bar at a restaurant.
https://translate.google.co.jp/translate?hl=en&sl=ja&tl=en&u=http%3A%2F%2Fwww.nagoya-bluenote.com%2F
2002年11月、ニューヨーク発ジャズライブハウス「名古屋ブルーノート」をオープンしました。
オープン以来、1,700組以上のアーティストがライブを行い、累計観客動員数は65万人を超えております。アーティストと客席が一体となった贅沢なエンターテイメント空間を提供しております。
説明するまでもなく有名なお店です。
国内外の有名アーティストが連日ライブを行っています。ジャズバーというよりはレストランで、ミュージックチャージも少々高めではありますが価格以上のひとときを楽しめます。
はじめの1店目に迷った際にはおすすめです。
http://www.nagoya-bluenote.com/